[Promotion hot sale]Portable LED Camping Lantern with Ceiling Fan
$49.96 $24.98
WITHOUT PayPal?
1. You don't need a Paypal account to checkout.
2. Paypal accepts all payment credit cards.
3. Just select "Paypal" and click the "Pay with Debit orCreditcard" buttom.
KEEP YOUR TENT COOL THIS SUMMER
Are You Tired Of Being In A Hot And Stuffy Tent?
With the Tent Cooler, you can say goodbye to humid and stuffy camping nights.
The Tent Cooler will help to regulate the temperature of your tent allowing you to sleep a lot more comfortably. So from now on, you can get a better night to rest ensuring quality sleep.
GONE are the days of lugging around a big camping fan and spending extortionate amounts on lanterns. Save space, time and money with the Tent Cooler.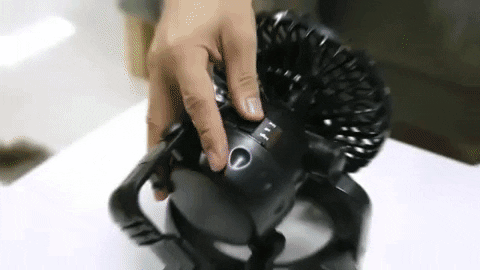 This is a very versatile light/fan for both camping and emergency situations. The light is very bright and will illuminate a camper or a small room in your house. The fan moves the air adequately to keep you cool in the heat when your power is off. Simply hang the Happy Camper Deluxe Camping Combo LED Lantern and Fan from your tent or shelter, or stand it on its base and take pleasure in hours of light and fan.
FEATURES
Brighter and More Efficient
18 Super Bright LED bulbs.
Low Battery Consumption Allows for Hours of Use.
UP to 37 hours of light from a set of batteries.
Up to 50 hours (low speed) or up to 30 hours (high speed) of fan from a set of batteries.
Up to 16 hours of light and fan (low speed) from a set of batteries.
Powerful Airflow
Exclusively design fan blades for powerful but quite air flow.
Moves air effectively, keeping spaces well-ventilated and comfortable.
Easy to carry
Requires 2 D cell batteries, no need to charge or carry a charger.
(Package does not include batteries.)
Multiple Functions
Hangs as a fan or lamp.
Stands as a fan.
USB style
Battery style
Lightweight
Built in handle with hanging hook lightweight and portable.
Dimensions: 6.37 x 6.37 x 11.4 inches.
Warnings & Cautions Do not stare in to the head of the light while it is switched on or point to eyes. Do not expose the torch to heavy rain or excessive moisture Do not dispose of the batteries in normal household rubbish. Take exhausted batteries to your local approved battery recycling center for disposal. Do not throw batteries into fires as they may explode and cause serious injury or death. Do not mix different battery types or brands ie Alkaline and re chargeable.
Specifications:
LED:18

Light Color: White

Bulb life: 50,000 hours

Fan switch: 2-mode: Strong > Weak

Batteries: Requires 2 D batteries required(Not included)

Size16.7*18.4cm/6.6*7.2 inch
[You may also like]Reusable outdoor tent fixing clip[10pcs] http://www.sundaygift.shop/products/clip10pcs
If you have any questions or concerns, please do not hesitate to contact us.
Email: support@sundaygift.shop